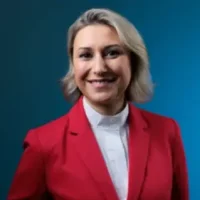 General Manager | ECA Higher Education
B.Ling. & CCC, Grad Dip IHM, Grad Cert Couns
Elena (Lena) Shifrina is the General Manager, Higher Education Operations.

Lena is an experienced education leader, having worked in private Higher Education in Australia for the last 15 years. Her main areas of expertise lie in student recruitment (both domestic and international), admissions, compliance, student experience and service, and overall student journey from enquiry until graduation. Lena is passionate about providing outstanding service and support for international students, with a particular interest in student wellbeing.

At ECA, Lena is involved in all operational areas supporting and promoting student experience, and student engagement.