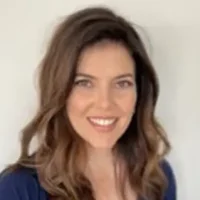 Chair, Learning and Teaching Committee
BA Hons (Languages and Linguistics); MA (TESOL); PhD (Applied Linguistics)
Dr Cavaleri has a background in languages, linguistics, academic literacy and TESOL and she has worked in both teaching and specialist learning support roles. Prior to joining ECA, Dr Cavaleri worked as a lecturer in teaching methodology and curriculum design at Western Sydney University and as the Manager of English Language Proficiency and Learning Support at Navitas. She has taught a range of students including undergraduate, postgraduate, domestic, international and online students and is passionate about helping students develop their academic skills and reach their educational goals.

Dr Cavaleri's teaching experience ignited her interest in feedback and academic writing development, which led to her PhD research examining technology-mediated feedback. Her research investigated the effect of different modes of feedback given to first-year undergraduate students and the variables that affect students' uptake of teachers' feedback, such as level of English language proficiency. She completed her PhD at western Sydney University and was awarded the Australian Postgraduate Award. Dr Cavaleri has presented her research at national and international conferences and has been invited to facilitate faculty development sessions at a number of Australian universities. Michelle's current research areas of interest include feedback literacy, academic writing development and supporting first-year students.

Dr Cavaleri holds a PhD in Applied Linguistics, a Masters in TESOL and a Bachelor of Arts (Honours) in Languages and Linguistics from Western Sydney University.